Thanks to the vision and commitment of local voters, ALL Elmore City-Pernell students can be sheltered in safe-rooms during severe weather!
A FEMA grant project provided our first safe-room on the high school campus in 2004.
A second safe room was added with the construction of the new elementary school in 2007.
In the fall of 2016, a third safe room opened on the new middle school campus.
We greatly appreciate the support of local voters in providing severe weather shelters for all 500 ECP students!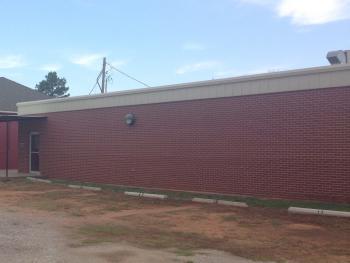 The public-access saferoom is located east of the library on the high school campus!!